Prima Facie: Sweatshirt Grey
John Anthony Baldessari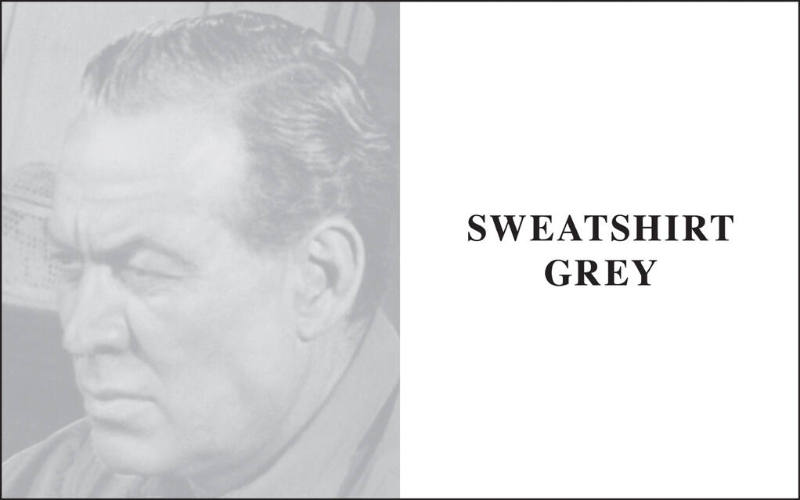 Artist

John Anthony Baldessari
Title

Prima Facie: Sweatshirt Grey
Date

2006
Medium

archival pigment print on epson ultra smooth fine art paper mounted on museum board
Dimensions

Image: 30 × 48 inches (76.2 × 121.9 cm)Framed: 30 1/4 × 48 3/8 × 1 1/2 inches (76.8 × 122.9 × 3.8 cm)
Tags

Photography
Credit Line

Kirk Varnedoe Collection, Telfair Museum of Art, Savannah, Georgia, Gift of the Artist.
Accession Number

2006.6
Conceptual artist John Baldessari is a native of Southern California. He attended San Diego State University and later taught at the California Institute of the Arts and the University of California at Los Angeles. His earliest works were text paintings, composed of a few sentences or a simple phrase hand-lettered onto a canvas. He subsequently began hiring sign painters to construct his text paintings with industrial letters, removing the distracting imperfections of his hand-lettering. Beginning in 1970, Baldessari expanded his media to include work in printmaking, photography, video, installation, and sculpture.

Prima Facie: Sweatshirt Grey is from the artist's Prima Facie series, in which a photograph of a person is juxtaposed with a simple, descriptive word or phrase. Although at first glance the words may seem intended to clarify the image, upon examination the relationship between image and words reveals itself to be ambiguous at best. The series title, which translates from the Latin roughly as "at first view," is a legal term for evidence that is sufficient to establish a fact in question unless rebutted. The title only adds to the uncertainty of the relationship between the two halves of the work.