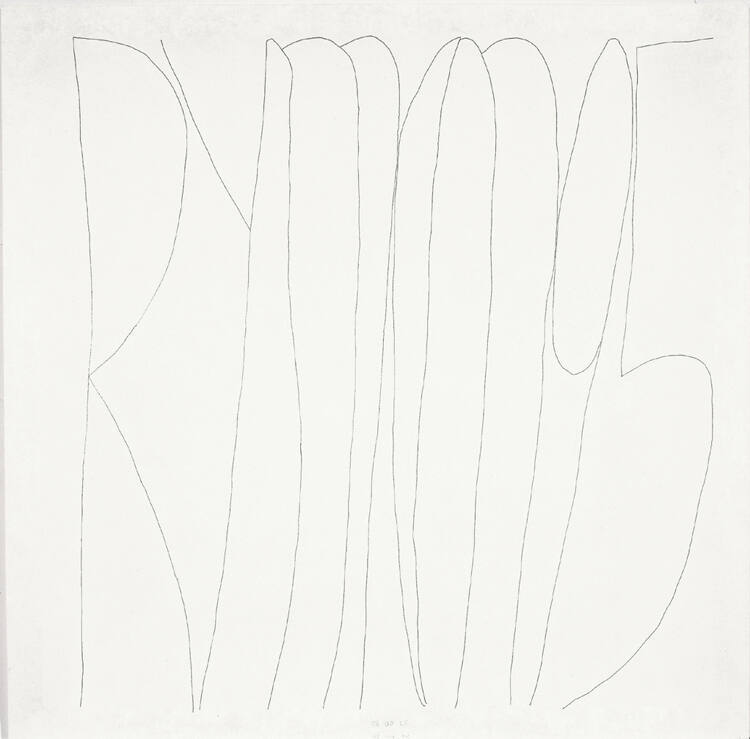 Artist

Robert Ryman
Title

Ryman
Date

1995
Medium

silkscreen on lnomayi Japanese paper with powered graphite in a clear lacquer base
Dimensions

Image: 16 1/8 × 16 1/4 inches (41 × 41.3 cm)Sheet: 18 × 18 inches (45.7 × 45.7 cm)Framed: 21 1/8 × 21 1/8 × 1 1/2 inches (53.7 × 53.7 × 3.8 cm)
Tags

Print
Credit Line

Kirk Varnedoe Collection, Telfair Museum of Art, Savannah, Georgia, Gift of Robert Ryman.
Accession Number

2006.22
Robert Ryman was born in Nashville, Tennessee and attended Tennessee Polytechnic Institute. After one year of study there, he transferred to George Peabody College for Teachers, also in Nashville, changing his course of study to music. He moved to New York in 1952 to study jazz, and began painting after taking a part-time job as a guard at the Museum of Modern Art. By 1961, Ryman was exhibiting his work regularly and had become a full-time artist. The greatest concerns in Ryman's art are texture, surface, and paint application. To place greater emphasis on these issues, he most often removes color and subject matter from his work entirely, creating square, completely monochromatic white paintings.

Ryman, the silkscreen of 1995 in the Varnedoe Collection, possesses the artist's typical use of a square surface. The only design is the artist's last name in all capital letters, followed by the number "95," the year in which the print was created. The long, stretched letters and numbers occupy nearly the entire sheet, confined by the limitations of the paper's square surface. Ryman's concern with texture and surface are reflected in his selection of a handmade, finely textured Japanese paper for the printing of this silkscreen print.