Kirk Varnedoe (1946 – 2003)
Brigitte Lacombe, Kirk Varnedoe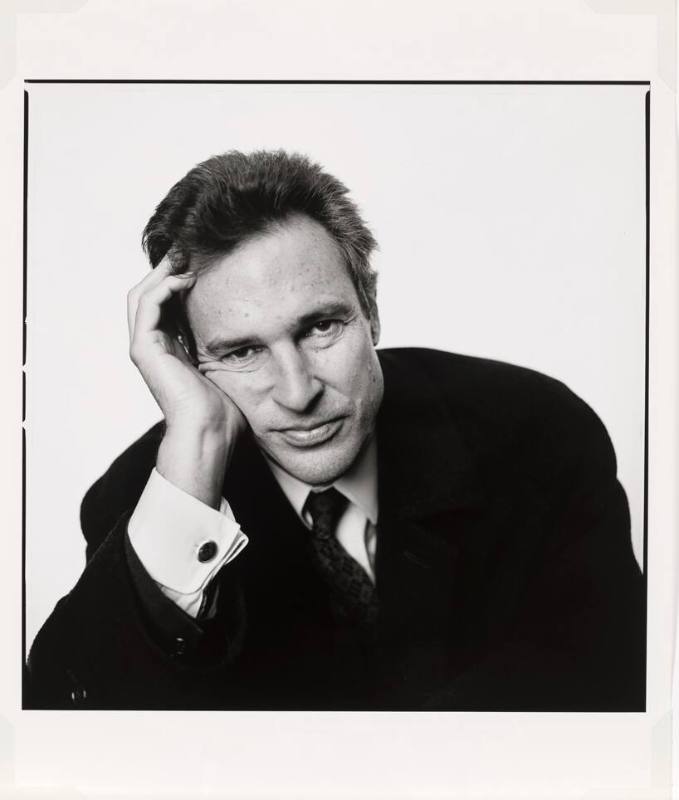 Artist

Brigitte Lacombe, Kirk Varnedoe
Title

Kirk Varnedoe (1946 – 2003)
Date

1999
Medium

gelatin silver print
Dimensions

Image: 18 × 18 inches (45.7 × 45.7 cm)Sheet: 24 × 20 inches (61 × 50.8 cm)Framed: 25 1/4 × 25 1/8 × 1 1/2 inches (64.1 × 63.8 × 3.8 cm)
Tags

Photography
Credit Line

Kirk Varnedoe Collection, Telfair Museum of Art, Savannah, Georgia, Gift of Brigitte Lacombe.
Accession Number

2006.16
French photographer Brigitte Lacombe has been specializing in photographs of celebrities and travel photography since 1975. She often works on film sets, documenting movies from behind the scenes, making portraits of actors in character, and shooting film posters for movies. She spent seven years as the first and only staff photographer at the Lincoln Center Theater in New York. Lacombe is also a highly-regarded travel photographer, working for 20 years with Condé Nast Traveler and shooting in locations as varied as Mongolia, Afghanistan, Shanghai, and Patagonia. She contributes regularly to magazines such as Vanity Fair, The New Yorker, GQ, and The New York Times Magazine.

Lacombe's portrait of Kirk Varnedoe from 1999 depicts the art historian after his place in the scholarly world had already been well established, having served more than ten years as the Curator of Painting and Sculpture at the Museum of Modern Art in New York. This photograph was not formally commissioned, rather Lacombe made it of her own volition in an attempt to capture Varnedoe's complexity. Set against a plain white background, Varnedoe looks directly into the camera and Lacombe represents a moment of what she considered "truth at that instant." Avoiding stiffness and formality, Lacombe presents the viewer with a straightforward and intimate look at Dr. Varnedoe.