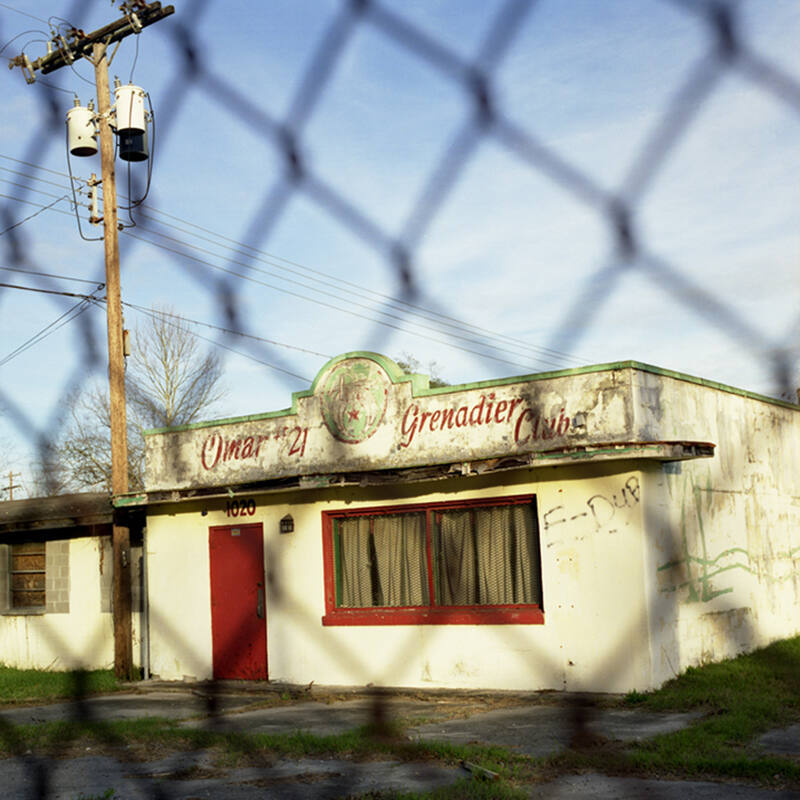 Artist

Meryl Truett
Title

Gated
Date

2008
Medium

ultrachrome ink on watercolor paper
Dimensions

Image: 39 3/4 × 39 3/4 inches (101 × 101 cm)Sight: 43 1/2 × 43 1/2 inches (110.5 × 110.5 cm)Sheet: 44 × 44 inches (111.8 × 111.8 cm)Framed: 48 1/8 × 48 1/16 × 5/8 inches (122.2 × 122.1 × 1.6 cm)
Tags

Photography
Credit Line

Gift of Barbara Archer Gallery and the artist, Meryl Truett.
Accession Number

2008.14
Meryl Truett is an acclaimed fine art and editorial photographer who is continuously drawn to the South's enigmatic qualities. She states, "My photographs capture a particular vision of vanishing iconography and a certain moment in time…I seek to collect, document, and preserve the objects, signs, and places of my memory before the infiltration of development and corporate mono-culture transforms the landscape forever." Her captivating images tell the story of the tension that exists between the past and the present, yet at the same time her works demonstrate that the mystery of the South resides precisely in this relationship between the past and the future. Gated depicts the recently bulldozed Omar Temple no. 21 Grenadier Club at 1020 E Broad Street in Savannah, Georgia.

Truett holds an MFA in photography from the Savannah College of Art and Design and a Master's degree in media arts from the University of South Carolina. Truett currently lives and works in Mexico.