Lake, Swiss Alps, Grindelwald, Switzerland
Sal Lopes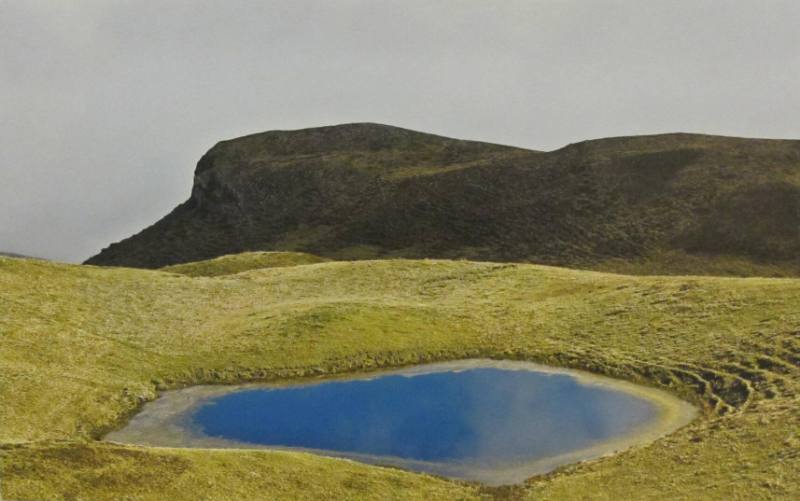 Artist

Sal Lopes
Title

Lake, Swiss Alps, Grindelwald, Switzerland
Date

n. d.
Medium

archival pigment print on photo rag
Dimensions

Image: 19 5/16 × 31 5/16 inches (49.1 × 79.5 cm)Sheet: 22 7/8 × 33 5/8 inches (58.1 × 85.4 cm)Backing: 23 3/4 × 35 3/4 inches (60.3 × 90.8 cm)Framed: 32 × 40 inches (81.3 × 101.6 cm)
Tags

Photography
Credit Line

Gift of Mrs. Robert O. Levitt.
Accession Number

2010.18
Water can be found in both the natural landscape and man-made environments in a seemingly infinite number of forms, from majestic seascapes and lakes to mundane fountains and artificial ponds. For over a decade, renowned photographer Sal Lopes has traveled the world and employed his keen photographic lens to explore the varying textures, shapes, and colors of water in all of its manifestations. In this project, he has eschewed a documentary approach in favor of a more expressive and often abstract style.

Lopes is endlessly inspired by the ways in which a body of water can be instantly transformed by a sudden gust of wind, a swirling eddy, or a momentary shift in light. Although he is sensitive to the ecological concerns regarding water as a threatened natural resource, he has approached this series primarily from an aesthetic, rather than environmental, perspective. For almost 40 years, Sal Lopes has enjoyed a celebrated career as both a photographer and platinum printer.